Welcome to Poetry Platter!
your source for everything about poetry!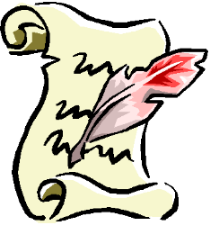 We hope you will enjoy your visit here
and find everything that you need on the following pages:
(navigation above)
Appetizers: Online Poetry Magazines and Personal Poetry Websites
Salad: Lots of Poetry Resources (other sites with info about poetry)
Main Course: Help for Amateur Poets and Places to Publish YOUR Poetry Online
Side Dishes: Get Published! Self-publishing, submitting your work, entering contests
Dessert: Leave Your Comment, Question or Suggestion or Contact Us
Suggestions for improvements to the site are always welcome!
Please let us know if you come across a broken link! It is difficult to keep track of the links on a site with so many! Your help is appreciated.
Last update: May 2022
Please bookmark us and come back when we've
added lots more content!
Email Us! PoetryPlatterMail@gmail.com