A tossed salad of poetry resources for everything you'll
need to know about poetry!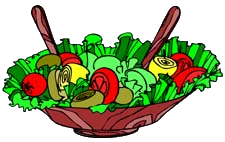 Check out these great sites having to do with poetry and learn something new!
100 Great Websites for Poetry Lovers - lots of cool websites, categorized
American Life in Poetry - maintained by Ted Kooser, poet laureate
Bartleby - full-text collections of classic verse, a great way to browse the great poets!
How a Poem Happens - analysis of poems with tips for aspiring poets
PoemHunter.com - find a poem by searching for author, poem title, or by topic. All the classic poets are here, along with some modern ones.
Poetry Archive - poets reading their works/ some downloadable
Poetry Daily - a featured poem, poet and poetry journal every day
Poetry International Rotterdam - a celebration of worldwide poets & poetry
The Poetry Kit - newsletter, courses, competitions, etc
Poetry Links - Interviews with contemporary poets and emerging works
Poetry Lover's Page - lots of classic poetry and poems submitted by readers
PoetryOutLoud - a terrific site where you can hear the classics and other poems read by actors who you know!
Poetry Portal - some interesting links here
Poets & Writers - tons of info for poets, events, opportunities
Poet's Corner - at theotherpages with poems, poets, photos and more
Poets.org - biographies and poems by hundreds of poets, teaching resources and more
Library of Congress - poetry resources page
The Obscure Poetess - website about women poets who are little known or obscure; biographies and examples of their works
Poetry Society of America - interviews of and articles about poets, local events, contests
Quoteland.com - thousands of quotations for all topics and a poetry discussion forum

Ultimate Poetry Resource Guide - has resources on all sorts of things poetry related